Bilder fra Skien; Hesselbergs gate. Skien Sparebank og Festiviteten.
Pictures from Skien; Hesselberg's Street. Skien Savings Bank and Festiviteten.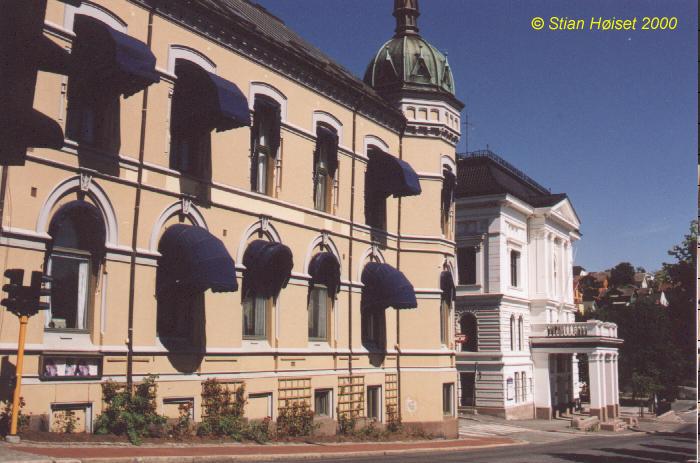 Dette er et nydelig parti fra Skien. Den lysebrune bygningen er (tidligere) Skien Sparebanks, den hvite er Festiviteten (1891), som i dag huser Teater Ibsen.
This a beautiful scene from Skien. The light brown building is the (formerly) Skien Saving's Bank, the white is "Festiviteten" (built in 1891, and which name I can't translate). Today it is the base of the Ibsen Theatre.
webmaster@hoiset.net